Shop Online/Pay Enrollment Fees
Here you can order and pay for PT (Physical Training) Uniforms and /or pay your Annual Enrollment Fee*. Click on the Shop Now button.
*Enrollment Fee – If you are paying for a new cadet, please make sure you have completed the enrollment forms and have been accepted into the program.
NOTE: Please see IMPORTANT IMFORMATION below on PT Gear Transition
Stock is limited. See information below.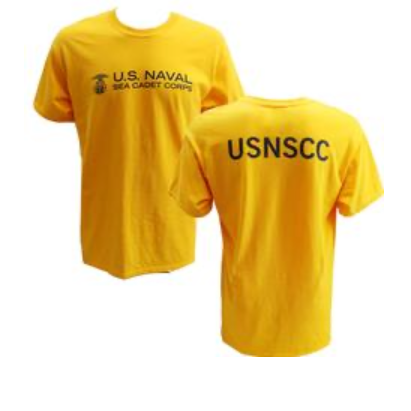 Stock is limited. See information below.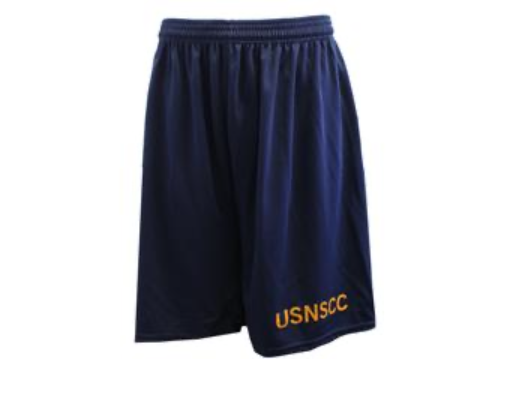 PT Gear Transition - IMPORTANT INFORMATION
We're working with Vanguard to transition away from our old USNSCC PT gear to the new, more easily recognizable Sea Cadets gear.
Note – The previous version continues to be authorized for the foreseeable future as we recognize many cadets have the USNSCC gear. Vanguard is still selling the USNSCC version until the stock is depleted. Units are allowed to have combinations of both versions.
PT SHORTS. Official USNSCC or Sea Cadet PT shorts are authorized for training. Due to a temporary lack of official Sea
Cadet PT shorts on the Vanguard website (resulting from a supply chain shortage), all personnel are authorized for this summer training season only (1 June 2023 to 31 August 2023) to wear plain (no stripes or lettering), navy/dark blue shorts similar to the official PT shorts. Shorts must be long enough when worn to fall between 3- to 4-inches above the knee. Purchase athletic shorts from any vendor (i.e. Walmart, Target, etc.).
For your convenience (not mandatory), here is a list of websites where PT shorts and t-shirts may also be purchased. Click on the name to be directed to the website. You may also want to try Amazon.