U.S. Naval Sea Cadet Corps
Fort Lauderdale Division, Fort Lauderdale, Florida
Mary N. Porter Sea Cadet Training Center
Construction of the newly renovated and expanded Mary N. Porter Training Center, George & Veronika Thorne Campus is finally complete! 
Commemorative Brick Fundraiser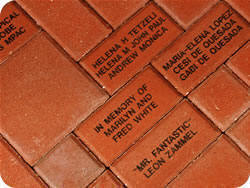 The Navy League of the United States, Fort Lauderdale Council invites you to become a permanent part of the new Mary N. Porter Sea Cadet Training Center by purchasing a commemorative brick; an easy way to leave a lasting family legacy.
Order your commemorative brick paver through our convenient online ordering system, or download the brick fundraiser flyer below.
Commemorative brick pavers will be placed in front of the main entrance and around the flagpole area.
Annual Pursuit of Honor, Courage, and Commitment 5K Run/Walk Fundraiser
October 14, 2023, 7:30 am, Hollywood Beach
Sign up now for our 11th Annual Pursuit of Honor, Courage, and Commitment 5K and SAVE 20% off the registration fee through June 1, 2023.
Just enter the Code: Take20
Our 10th Annual 5K was a huge success! Check out the photos and race video and don't forget to Sign Up for next year's 5K! October 14, 2023.